Bringing Your Corvette
BACK TO ITS ORIGINAL CONDITION
Complete Body-Off Restoration:
We absolutely enjoy full body-off nut 'n bolt restorations. Sandblast the chassis, refinish every nut 'n bolt to its proper finish... there's nothing like it! And yes, our focus tends to revolve around "original" cars, those cars that are trying to obtain the top NCRS and Bloomington Gold awards. But we've also worked on Concours-level restorations. No orange peel on those paint jobs—7 layers of clear coat thank you very much!
For many different reasons, you may not want to do a complete body-off restoration. And frankly, many times it just doesn't make sense. We've worked on several cars where we did a beautiful restoration and redid many of the mechanicals; pulled the motor, detailed the engine bay, rebuilt the transmission, added a new clutch, balanced the driveshaft, rebuilt the rear carrier/half shafts and trailing arms, etc.
All of this can be done while leaving the body in place. And in many instances, it just plain makes more sense than pulling the body off the chassis… and certainly fewer hours.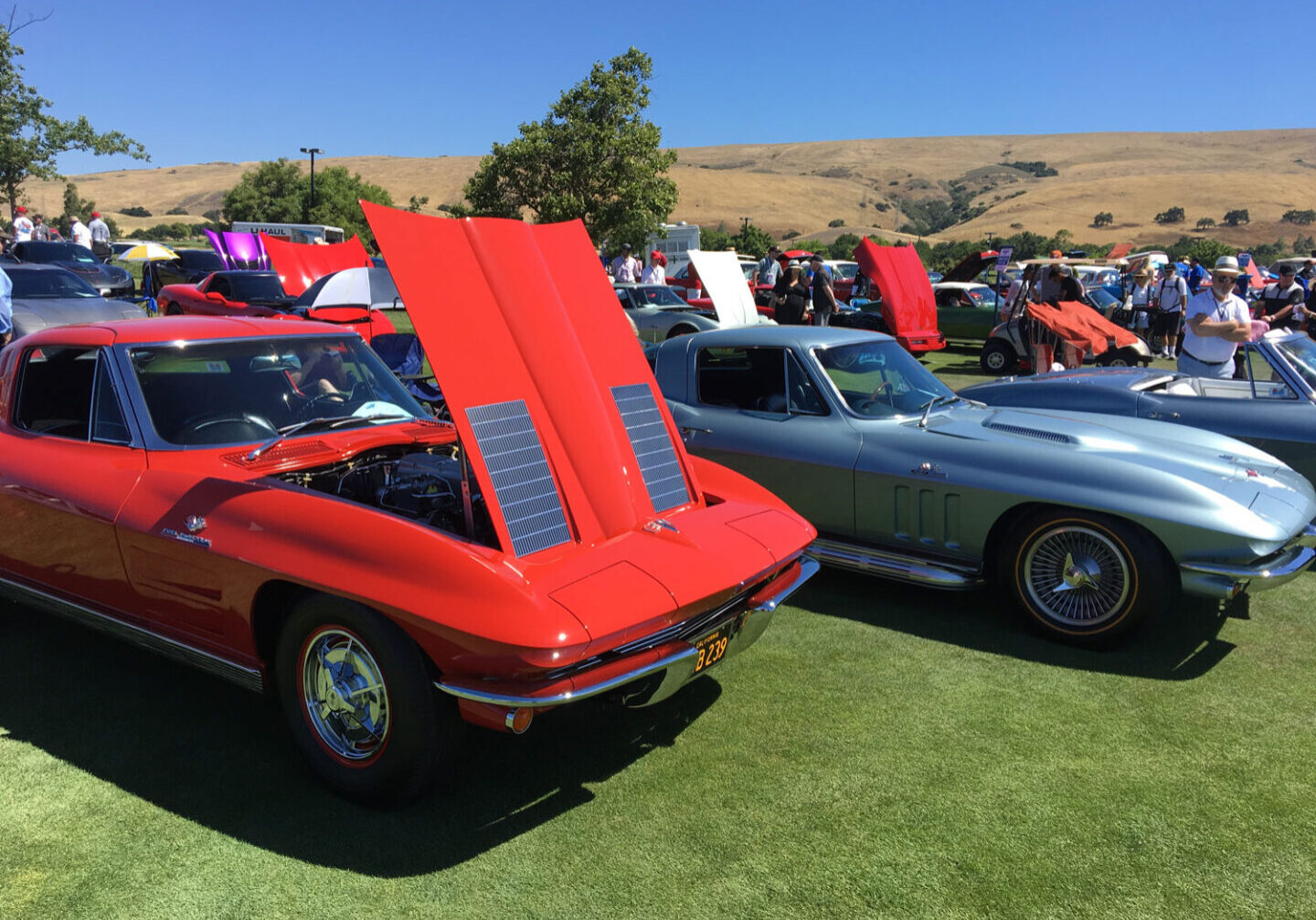 NCRS and Bloomington Gold Restoration:
We absolutely enjoy these events and we can assist you in making sure your C2 is well prepared for the rigorous judging at these events. As NCRS judges ourselves, we understand the process and know what is needed to have your car ready for judging.
If you're not looking for a restoration and have no interest in having your car judged, but need assistance with daily driver aspects of your car, we are well-equipped. From pulling a transmission, upgrading your suspension, or full interior upgrade, we can do it all. Let us know what you're looking for!